2023 is just around the corner! If you are looking for family-friendly options to celebrate the New Year with your kids, these local events are sure to be fun! Check out our compiled list below:

ROCKIN' New Year's Eve Party
When: Saturday, December 31, 2022 from 11:00am – 1:00pm
Where: We Rock The Spectrum- 9770 Groffs Mill Drive, Owings Mills, MD 21117
What: We Rock The Spectrum is hosting a ROCKIN' New Years Eve event that includes open play, arts & crafts, music, snacks, and a countdown to the New Year at 12:00pm (noon) with a balloon drop!!
Event Details: $25 per child with limited spots available! Book by calling 410-497-6250. Click here for event details!
About We Rock the Spectrum: We Rock the Spectrum Kid's Gym provides a place for children of all abilities to play and grow together. All children at We Rock The Spectrum benefit from uniquely designed sensory equipment that is specifically designed to aid children with sensory processing disorders. However, all children are welcome to utilize the gym! By allowing children of all ability levels to play together, kids are able to learn a great deal from each other and become the best motivation for success on every level.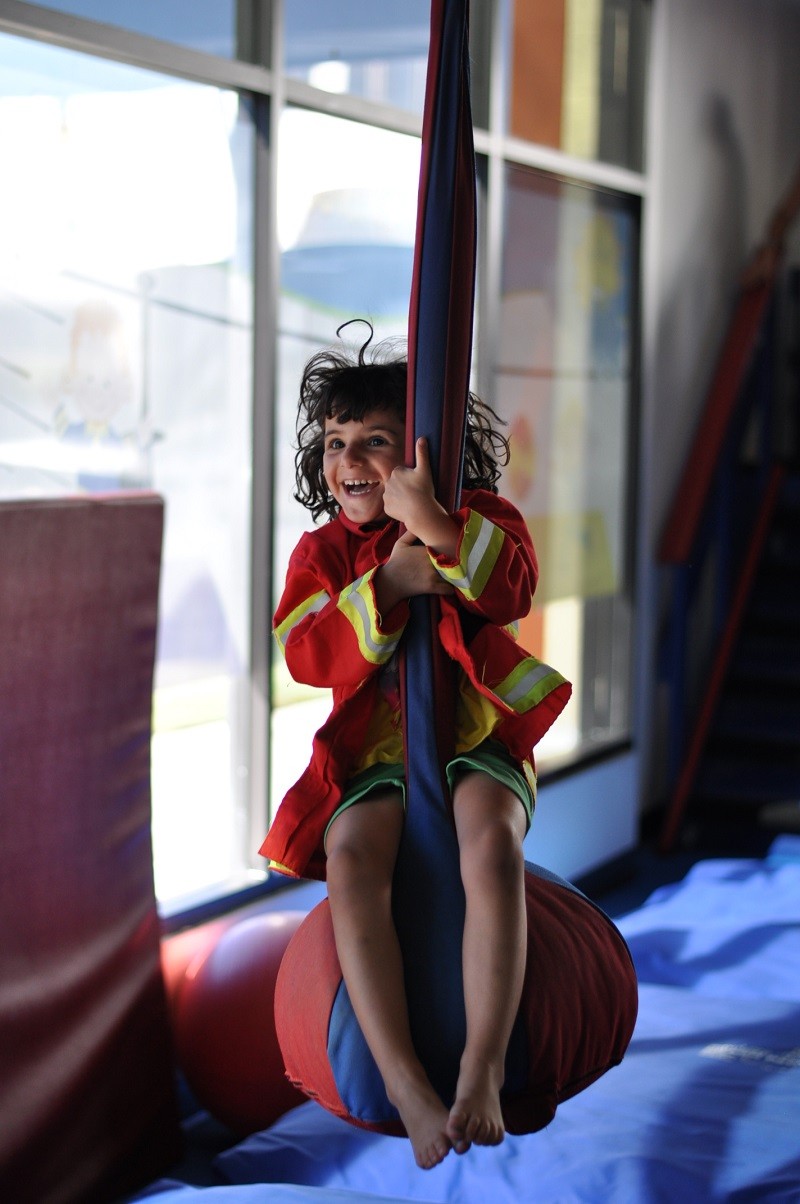 Midnight Noon Party
When: Saturday, December 31, 2022 from 10:00am – 2:00pm
Where: Maryland Science Center- 601 Light Street, Baltimore, MD 21230
What: Count down to the new year at the Maryland Science Center's annual Midnight Noon celebration! Enjoy loads of festive activities that will get you excited to celebrate! Explore all three floors of hands-on science exhibits. Rock out to the bright and exuberant tunes of Marsha and the Positrons, and help us ring in the New Year with a noontime ball drop!
Event Details: Tickets starting at $20.95 and can be purchased on their website. Click here!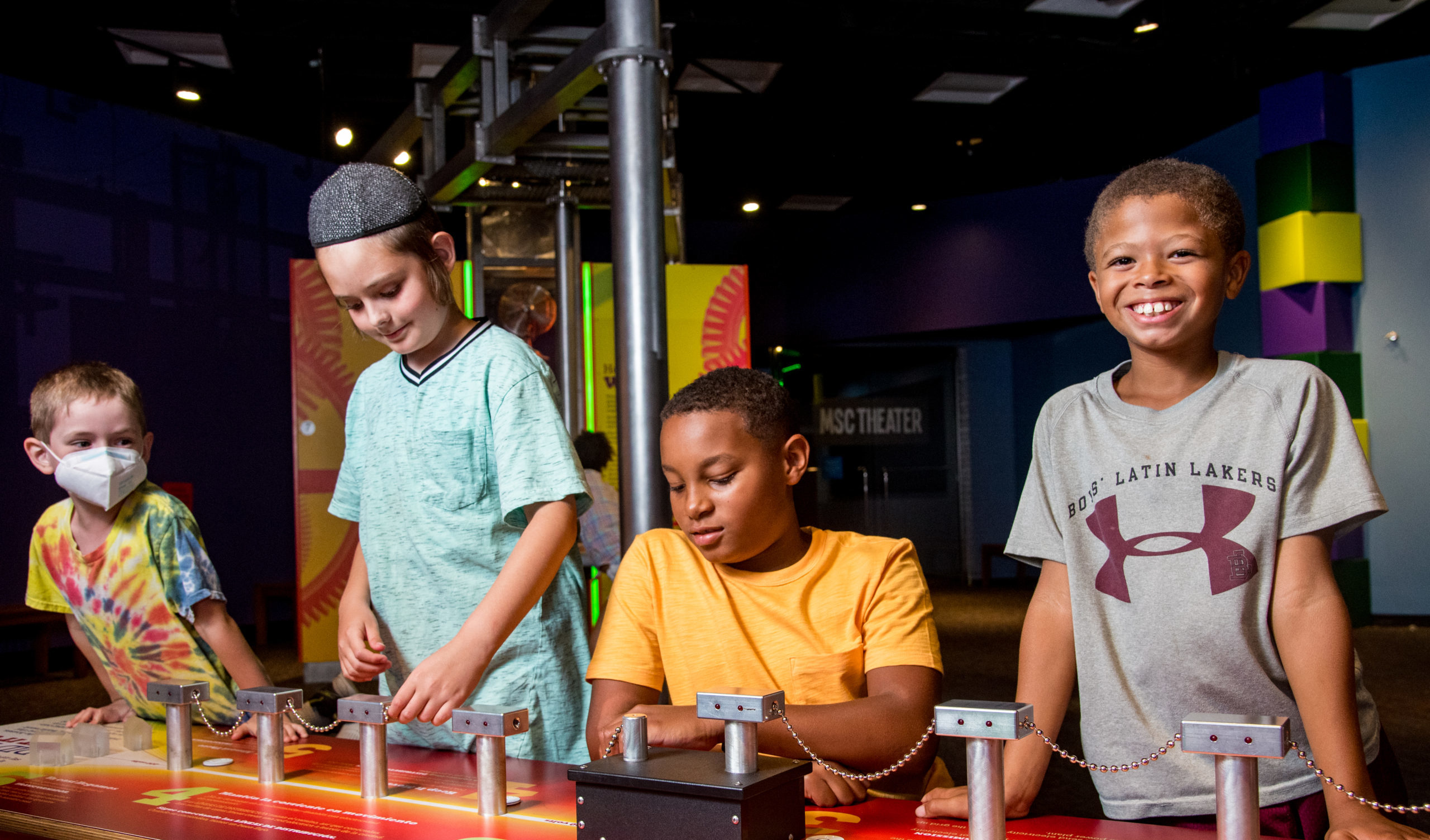 Noon Year's Eve Party
When: Saturday, December 31, 2022 from 10:00am – 1:00pm
Where: The B&O Railroad Museum- 901 W Pratt St, Baltimore, MD 21223
What: The B&O is celebrating the New Year! Bring your family for a big dance party at the B&O, where there will be tons of fun festivities including stations for New Year's resolution writing and party hat and photo prop crafting. Then, there will be a countdown to noon! New Year with celebratory confetti, streamers, and a ball drop will be included!
Event Details: Adult: $25, Senior: $20, Child: $16, B&O Members are free. Click here to purchase tickets!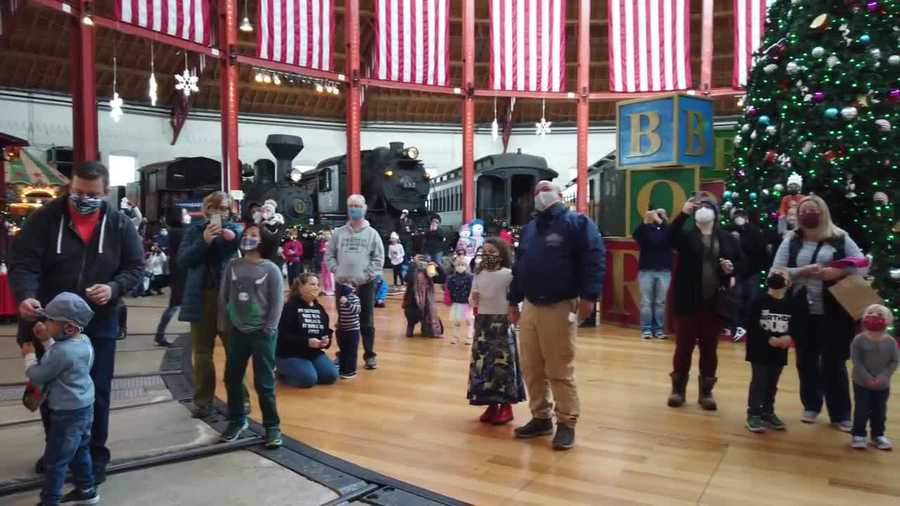 Kiddie Scoop Ball Drop
When: Saturday, December 31, 2022 at 5:30 – 9:00pm
Where: The Charmery- 1700 W 41st Street, Suite 400, Baltimore, MD 21211
What: The Charmery celebrates New Year's Eve with a ball drop, but at 8:00pm – so that everyone in the family can party together! Everyone is welcome to a full blown party at The Charmery's Ice Cream Factory at Union Collective. There will be special Glitter Tattoos, a Charmery Popcorn Bar, New Year's ice cream flavors, beer from Union Craft Brewing, after-hours at Vent Coffee Roasters, and DJ Sir Scoops-A-Lot spinning killer tunes to ring in the New Year!
Event Details: Admission Is free. Doors open at 5:30pm. Countdown to New Year's at 8:00pm. Click here to RSVP!
Midnight at 7
When: Saturday, December 31, 2022 from 5:30 – 8:00pm
Where: Merriweather Symphony of Lights- 10475 Little Patuxent Pkwy, Columbia, MD 21044
What: Want to experience the Symphony of Lights on New Year's Eve, but still have the kids in bed by 10:00pm? Head to the Symphony of Lights for Midnight at 7, and enjoy the fireworks as you stroll through the lights one last time! Symphony of Lights is made up of more than 300,000 bulbs. This family-oriented spectacular is a dazzling display of larger-than-life animated and stationary holiday light creations. Your time through our refreshed course guarantees a night to remember. It is encouraged to bring your own chairs so you can set up along the walking course at a safe distance from each group. Strollers and wagons are welcome. Dogs are not permitted, except service dogs.
Event Details: Tickets starting at $15.00. Click here to purchase tickets!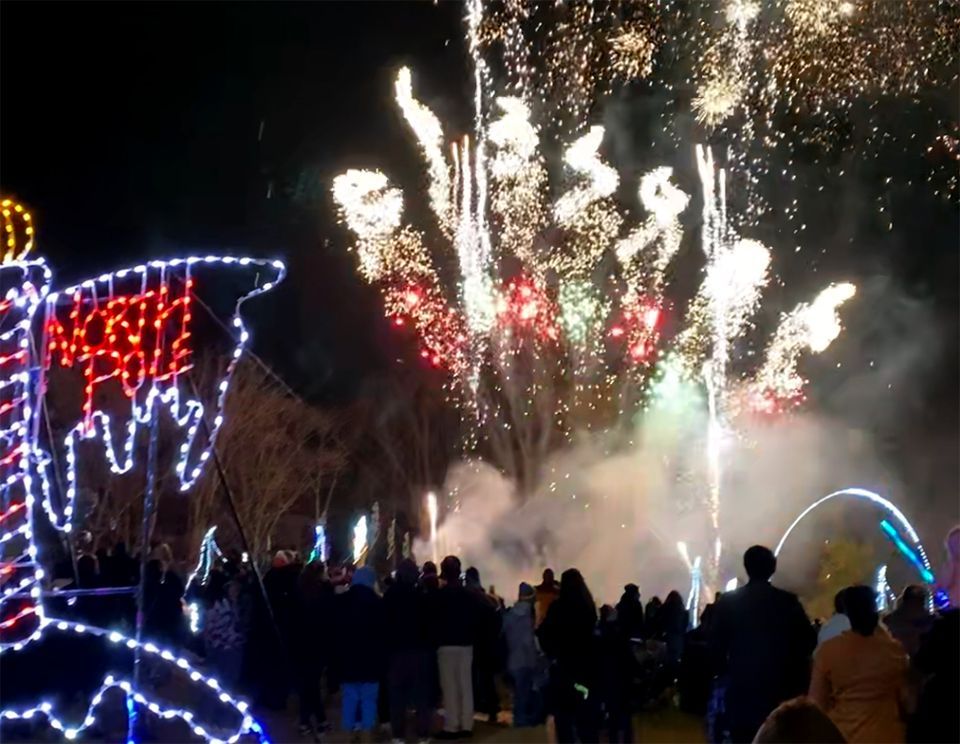 Noon Year's Eve Party at sweetFrog
When: Saturday, December 31, 2022 from 11:00am – 12:00pm
Where: sweetFrog Timonium, Dundalk, and Catonsville locations
What: On New Year's Eve, bring your kids in for a celebration of their own from 11:00am to 12:00pm! Enjoy yogurt, dancing, playing games, eating snacks and pizza, and celebrating with a countdown to noon with noisemakers! Fun for all ages. This is not a drop-off event. No charge for parents/chaperones. Adults may purchase yogurts during the event for normal weigh-and-pay.
Event Details: Tickets are $15.00. Get your tickets and other details of the event at these links:
sweetFrog Catonsville
sweetFrog Dundalk
sweetFrog Timonium