Peyton Pike is a Baltimore County native who balances her life as a wife, mother, and full-time Certified Child Life Specialist. This mom of two learned early on that she had a passion for helping hospitalized children and families, and recently has utilized social media to empower and educate parents about child development and coping. Read on to learn about the great tips she has for parents to prepare their children for a doctor's appointment or hospital visit and how being a Child Life Specialist has shaped her perspective of motherhood.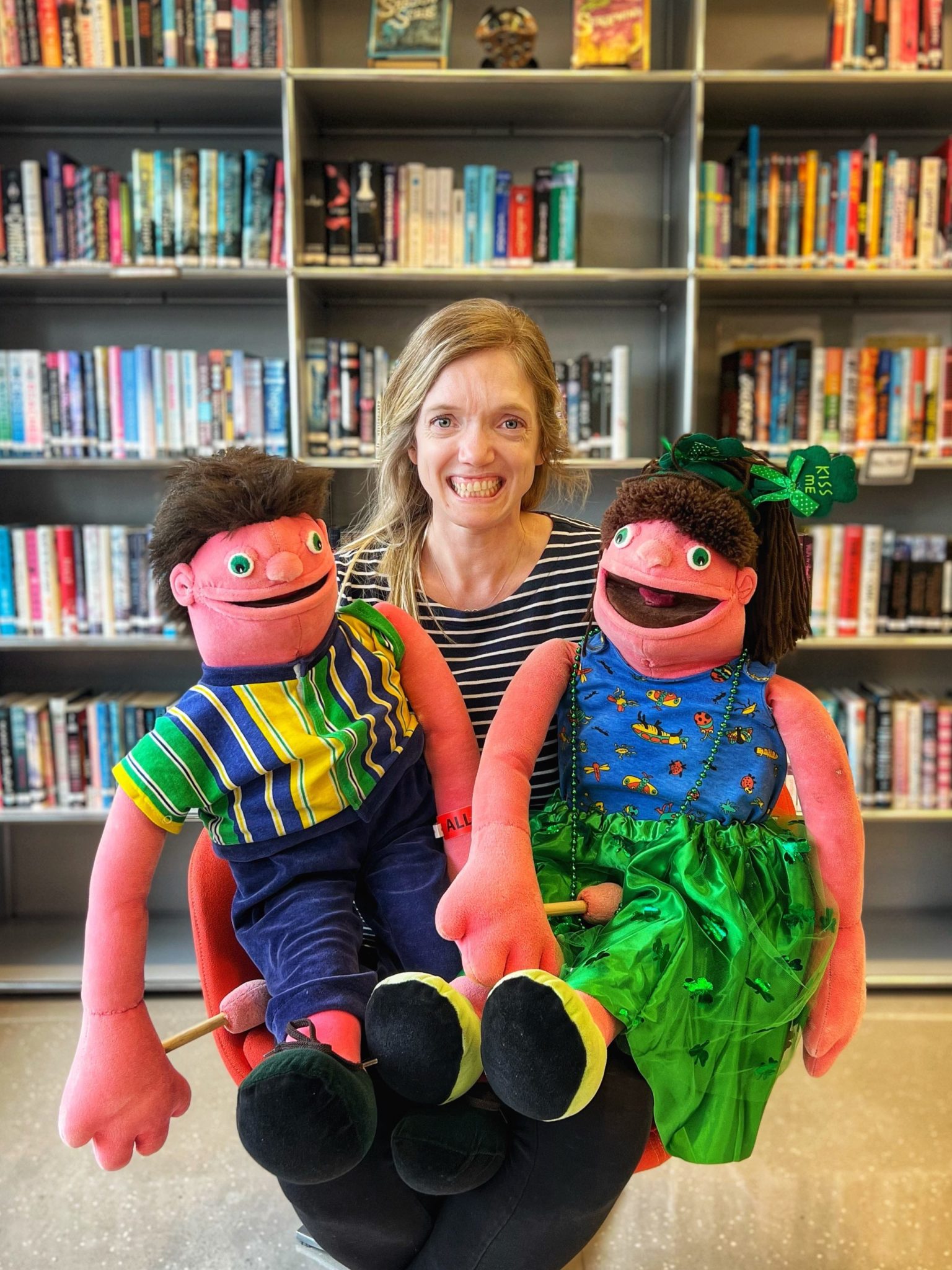 Tell us a little bit about you and your family! Where did you grow up? How long have you lived in Baltimore County?
I grew up here in Baltimore County, actually in Ruxton! I'm the oldest of 4 kids. Funny enough, I'm the only one that lives in Maryland anymore! All three of my siblings live in Colorado and my parents moved to the beach for retirement. I moved back to Baltimore County when my husband and I were getting married and have been here ever since. We have two kids and a dog and they keep us quite busy!
Can you tell us about your job? How did you get to your career today?
I am a Certified Child Life Specialist at a local children's hospital! I help kids cope with being in the hospital and help families navigate all of the hard parts of hospitalization. I got to the career I have today through professional and personal experience. Out of college I worked at a non-profit helping communities build playgrounds. I loved it, but knew I wanted to work more directly with kids. During that time, when my sister was in college, she had a splenic arterial aneurysm. Long story short, we spent a lot of time at a hospital in California where she went to school. That experience helped me realize my calling to help people through hard experiences, specifically patients and families. I went back to school (Towson University has a great Child Life Master's program!) and have been in the field for about ten years. I worked clinically for around seven years and now I run all of the special programs for patients and families – TV shows, art programming and more!
What is your favorite career highlight?
Oh gosh, there are just too many to count. As corny as it sounds, watching kids' resilience is incredible. Especially some of the chronic patients. It is so special to bear witness to their growth within and outside the hospital. I have some patients that are now in their late teens that I met when they were young school agers. They are incredible humans and I feel lucky to have been a part of their journey.
What are some tips you'd suggest to caregivers in helping to prepare their children for a doctor's appointment or hospital visit?
Play and preparation are your best tools in helping your kids cope with medical experiences! Kids are never too young for play medical equipment- make sure you have a play doctor's kit at home and use it regularly. When your kids have a medical experience coming up, prepare them for it. Make sure to use concrete, honest, and simple language to explain and prepare your child for their experience. What should they expect? What will happen? Do they have fears or misconceptions? Will they be getting a needle poke? If so, come up with a coping plan and practice in a low stress environment. We have a Buzzy Bee at home and it is my son's go-to tool for when he has to get needle pokes!
How has your job shifted your perspective of motherhood?
It's funny, my mom and I were just talking about this the other day! I think having the knowledge I do about child development, behavior, and coping has helped me so much as I have become a mom. Many of the concepts in Child Life are very applicable to parenting! But I think even more, motherhood has shifted my perspective of my job. Since becoming a mother, I feel more empathetic with parents and understand more of the struggles they are going through. I hold less judgment and do a better job of meeting parents where they are now that I know how hard it is to be a parent, especially when you have a sick child. My job does also remind me daily how lucky I am to have healthy kids.
Tell us about your Instagram page that you started? What is your audience and motive for your page?
Haha oh gosh… Well, originally my Instagram page was an experiment. I wanted my page to be a space where moms knew they didn't have to be perfect. Where it wasn't all about fancy clothes and perfect photos, but just regular life and how you cope with it all. On top of that, I really feel a lot of the concepts that we learn in Child Life are applicable to parents everywhere. I want to equip more parents with the tools to help their kids cope with hard experiences! Also, I absolutely love play and toys (a big part of the life of a Child Life Specialist), so I really enjoy finding and suggesting good toys for parents to buy for their kids! So mostly my audience is moms and parents and I hope I can provide a judgment free space that meets parents where they are and helps them cope with all the struggles of raising kids!
How do you handle busy days/weeks as a working mom? Are there any strategies you like to utilize that may help other busy caregivers?
It sure is a juggling act! I'm really lucky that I have days in my week that I am home with my kids and days when I am in full work mode. My husband and I have balanced our schedules so that almost every day one of us works from home and that person is "in charge" for the day. Then, we both watch the kids after work, make dinner, etc. It helps us balance things really well and gives us both the time we need to have a professional identity as well. I also meal plan every week and I think that is a real game changer for us – I have a little white board and plan what we are eating for the whole week before I go to the store. Whoever is on dinner duty just looks at the board and knows what to cook – my husband and I also have a shared Pinterest board with all of our recipes on it!
What's your favorite "life hack" that makes your day easier?
Waking up before the kids and doing a meditation session with my morning coffee. It doesn't always happen but when it does, it really starts my day on the right foot!
We strive to support local businesses! What is your favorite place in the Baltimore County area to:
Follow Peyton on Instagram at @pey_pike for more education regarding child development and all things coping!